Juni checkt uit 
Het is de eerste dag van de maand juli, doorgaans een heerlijke zomermaand, maar wat een regen dat er nu valt! Gelukkig hebben we de foto's nog, en de blogposts, dus hierbij mijn terugblik op juni! Juni begon met een paar blogs over Sicilië: ik nam je mee naar Taormina in deze blog, en naar een klassiek gedeelte van de grote stad Catania in deze blog. Waar ik later nog achter kwam was de naam van het restaurantje aan het strand bij Isola Bella waar we een heerlijke pasta hebben gegeten: Pizzichella! Een aanrader. En we droomden nog even weg bij onze trouwfoto's…
Verder nam ik je mee naar een stukje bijzondere architectuur in Amsterdam, gaf ik je mijn boekentips in deze blog en deelde ik nog een winactie waarmee je tickets naar Pittsburg kan winnen (meedoen kan nog tot 16 juli!). Al met al een maand met heerlijk zomerweer vol met mooie herinneringen om van te kunnen nagenieten.
Juli check in
Zolang de zon buiten niet schijnt, zoek ik haar wel voor je op in leuke blogs en zomerverhalen! Daar kan je dan met een zomers drankje erbij van gaan genieten. Het leuke is dat ik meestal al wel een idee heb waarover ik ga schrijven, maar voor deze maand heb ik dat nog niet heel concreet… Ik ben benieuwd of meer bloggers dat soms hebben? Niet dat het rustig blijft op deze blog, want inspiratie zit vaak in een heel klein hoekje! Wat er dus gaat aankomen blijft nog even een verrassing!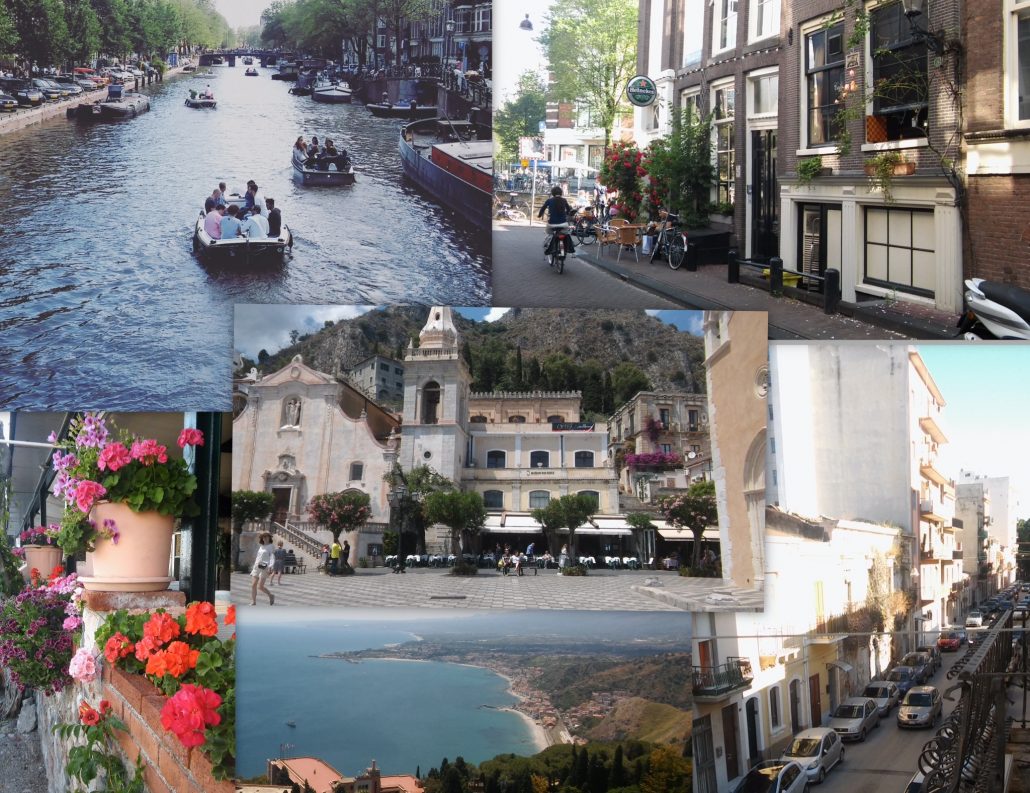 Reistips 
Voor mijn werk ben ik momenteel bezig een brochure te maken over het onderwerp health and business travel. Veel van de werknemers bij mijn organisatie gaan namelijk regelmatig op business trip naar alle uithoeken van de wereld. Gezondheidsklachten als gevolg van het vele reizen komen geregeld voor en het is een uitdaging om gezond te leven als je op reis bent! Er is best veel informatie te vinden over dit onderwerp en mijn uitdaging is om er een aantrekkelijk en nuttig verhaal van te maken voor de medewerkers van de organisatie waar ik werk. Als je tips hebt, laat het mij weten!
https://citiesnstories.com/wp-content/uploads/2017/06/IMG_1843.jpg
925
1120
janine reso
http://citiesnstories.com/wp-content/uploads/2014/12/cities-n-stories.png
janine reso
2017-07-01 09:10:07
2017-06-30 21:49:23
Juni checkt uit, juli checkt in en reistips voor de frequent traveler.