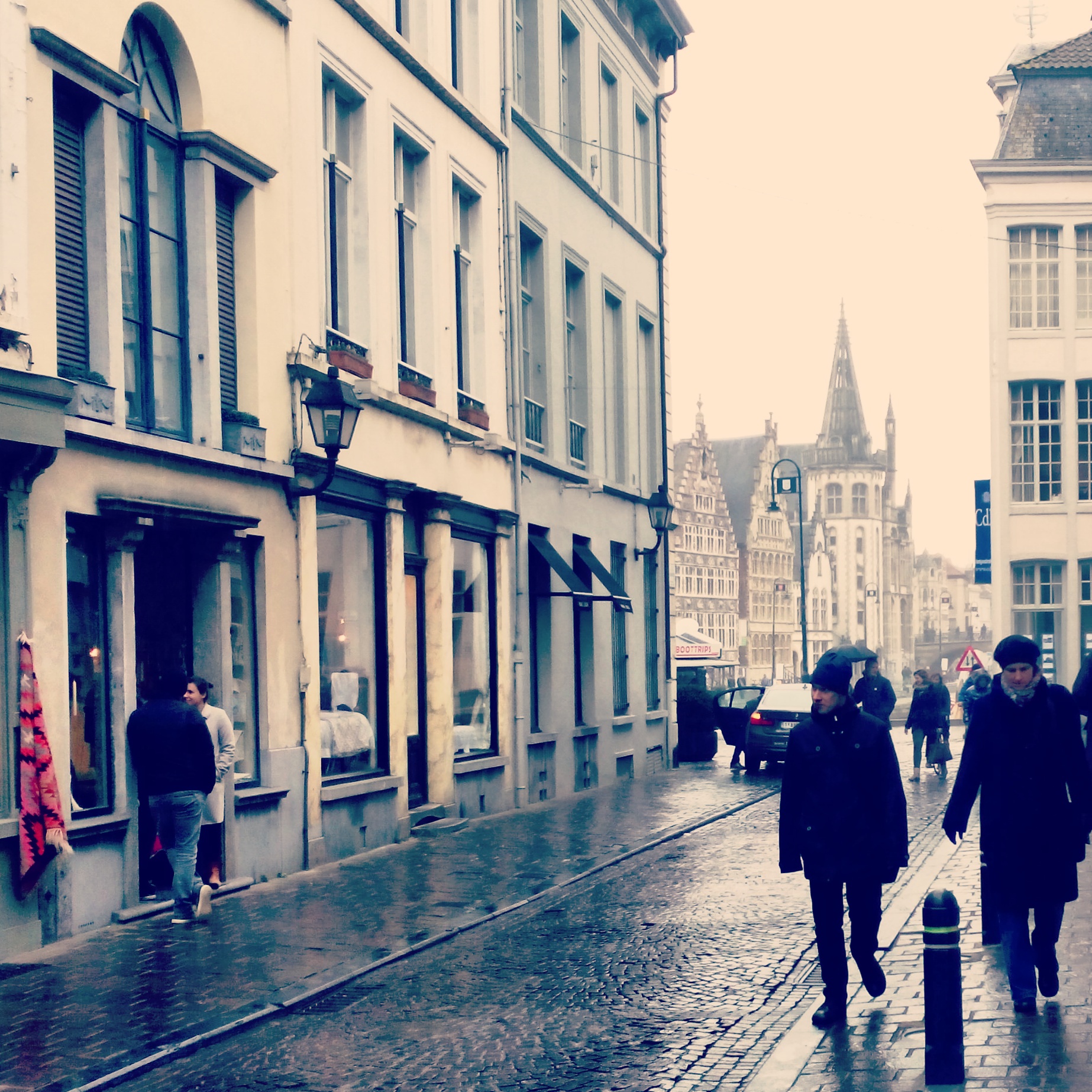 In Belgium lies one city everybody knows: Brussels! Depending on where you're from, you will also know Ieper, Antwerp, but I wonder if you know the city called Ghent. Do you? If not, then this blog will be your introduction. Read and find out why this city is worth a visit!
History
To start with Ghent lies in the East Flanders province in Belgium, and it simply has a really nice city centre! A lot of the buildings are recognized by UNESCO as World Heritage, and these historical buildings give Ghent its nice look! Along the river the Leie lies the street Graslei which is worth a visit. You can continue with an even deeper dive into history by visiting the castle Gravensteen, but ofcourse you can also go shopping. Also don't forget to take a walk (or a tram) to the south of the city to visit the St Peter abbey! The church contains a couple of beautiful paintings.
Chocolate and beer
In Belgium chocolate isn't simply chocolate. It is an art! Now it's almost Easter, the 'chocolatiers' have decorated their shops with easter eggs and Easter bunnies such as in the picture below. The real Belgian pralines might ruin your chocolate taste: once you have tasted Belgian chocolate, you don't want anything else! What you will also find in Ghent is a range of beer brands. You thought you know all the Belgian beer brands? Try Ghent, I bet this city is going to surprise you!

Vegetarian
To conclude this introduction, Ghent has another special feature: it is the vegetarian capital of Europe! The reason? A few years ago the city encouraged its citizens to eat a vegetarian dish instead of a dish with meat on Thursdays. The citizens became enthusiast about this idea, and nowadays Thursday still is 'veggie day'! A lot of restaurants in the city provide a menu with lots of vegetarian dishes, or even vegetarian dishes only. Probably this will help you in feeling good about yourself while spending a weekend in Ghent: after all the chocolate and beer, you have at least eaten healthy!
https://citiesnstories.com/wp-content/uploads/2015/03/Gent-graslei.jpg
1846
1846
janine reso
http://citiesnstories.com/wp-content/uploads/2021/08/Cities-n-stories.png
janine reso
2015-03-25 19:55:02
2016-04-20 15:05:25
Ghent, chocolate and more